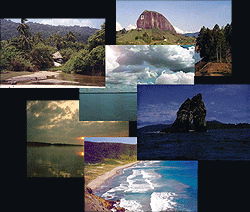 Eugenio Zapata is a native of Colombia, South America. He completed undergraduate piano studies at the Andes University in Bogota under the guidance of Karol Bermudez (former student of Arturo Benedetti Michelangeli).

After performing and teaching for several years he began graduate studies at Penn State University under the guidance of French pianist Marylene Dosse (former student of Paul Badura-Skoda and Alfred Brendel). He then traveled to Texas and obtained a Doctorate in Fine Arts at Texas Tech University under the tutelage of American pianist William Westney (winner of the Geneva International Piano Competition).

He worked as Assistant Professor of Music at Mount Marty College for nine years. He then taught for two years at the Orpheus Academy of Music and is currently providing private piano instruction where he teaches piano and chamber music. His publications include three articles on piano pedagogy in the Australian magazine Music Teacher and three recordings of solo piano music.

For the past fourteen years he has been exploring interdisciplinarity of the arts in teaching and performance which have led to presentations in Pennsylvania, Texas, Nebraska, Kansas, North Dakota, Minnesota, Iowa and throughout the state of South Dakota.


Form Object


In the summers of 2006, 2009 and 2011 he participated in the prestigious Piano Texas International Piano Festival in Fort Worth, Texas.

Early in 2007 he collaborated with international recording vocalist Simone Awhina from the Netherlands in several concerts. During that summer he taught at Blue Lake Fine Arts Camp in Michigan and in October 2007, with the support of the Mount Marty Gregorian Club, he recorded a new CD entitled "Notes from Within."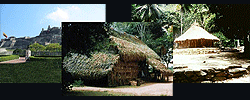 In February of 2008 he performed several concerti with the Huron Symphony and in the summer he participated in the IBLA Grand Prize International Piano Competition held in Ragusa-Ibla, Italy.
In 2014 he will be performing his interdisciplinary multimedia shows in Texas, California, New Mexico, Arizona, Oklahoma, as well as concerts in Colombia, South America. In 2015 he will be presenting at the National Conference for Keyboard Pedagogy and performing throughout the United States.


Click here to download my full Curriculum Vitae